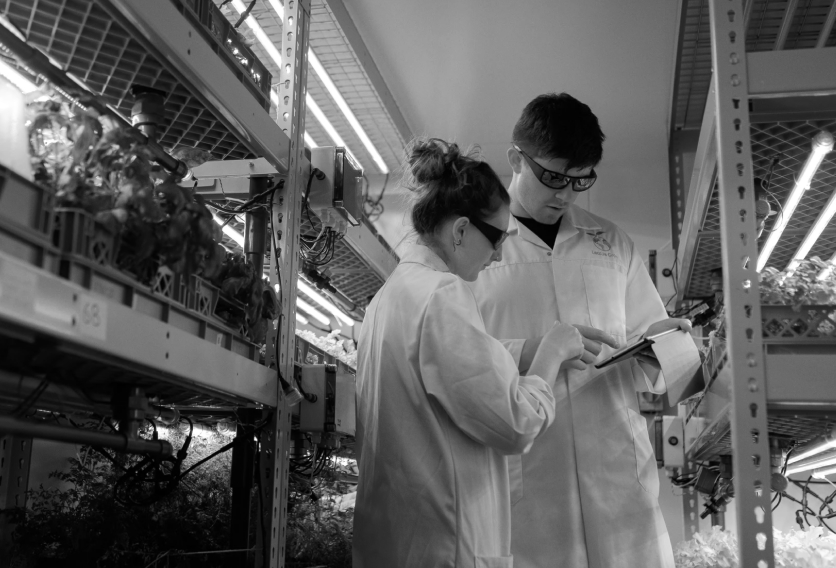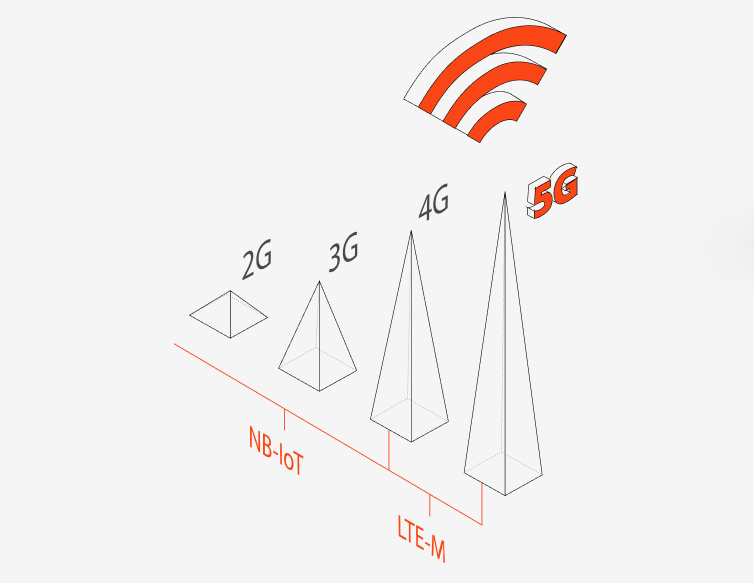 Long battery life (power saving mode or PSM)
Signal availability in hard-to-reach places
Low costs
Low latency (up to 0.1s)


Voice/SMS possible


Suitable for mobile solutions
One connection – five networks or continuous operation of the device
Ensure autonomous operation of your devices for up to 10 years with low-power NB-IoT and LTE-M networks
Ensure signal availability in so far hard-to-reach places – deep in the countryside, basements of the buildings and elsewhere
Reduce solution installation and maintenance costs
Future-proof connection – every second secure mobile IoT device will use NB-IoT or LTE-M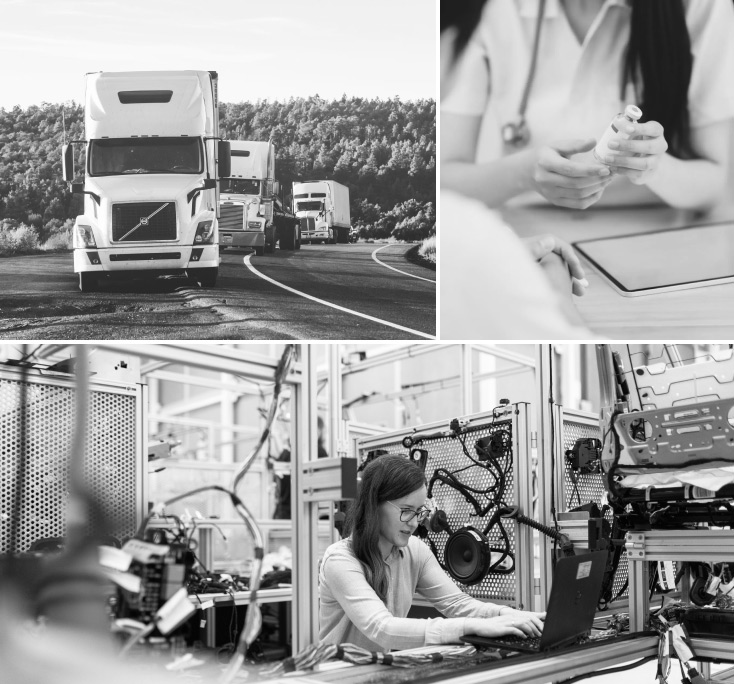 Meter reading (water, electricity, gas etc.)
Environmental (river flooding, sound and air pollution) monitoring
Manufacturing and industry (environmental humidity and temperature monitoring)
Level monitoring (rivers, sewerage, tanks)
Transport and logistics (fleet management, freight and goods tracking)
Smart city solutions (parking management, public transport tracking, smart lighting, smart smoke detectors)
Medicine (wearable sensors, SOS buttons)
Technical information
GSM (2G)
The most used technology in the field of IoT
Worldwide coverage
Cheap and simple radio modules
Average battery consumption
Good indoor coverage
NB-IoT is the most used instead of 2G
Technology is not being developed
GSM (2G)
The most used technology in the field of IoT
Worldwide coverage
Cheap and simple radio modules
Average battery consumption
Good indoor coverage
NB-IoT is the most used instead of 2G
Technology is not being developed

UMTS (3G)
Technology is used around the world
3G is like the transition from 2G to LTE-M / NB-IoT
Technology is not used in the field of IoT
LTE-M / NB-IoT is the most used instead of 3G

LTE CAT-1 (4G)
Used when high bandwidth is required
Worldwide coverage in developed countries
Average / expensive radio modules
High battery consumption

LTE-M
Availability abroad: Aland Islands, Austria, Belgium, Denmark, Estonia, Finland, France, Germany, Jersey, Netherlands, Norway, Puerto Rico, Spain, Sweden, Switzerland, USA, US Virgin Islands
Provides a good balance between the module price, bandwidth and battery consumption
Future technology – is constantly evolving

NB-IoT
Availability abroad: Austria, Czech Republic, Denmark, Finland, Germany, Netherlands
Best balance between module price and battery consumption
Future technology – is constantly evolving

How it works
The IoT connection is mainly intended for LPWAN networks, but if the customer uses a radio module that supports 2G, 3G and 4G networks in addition to IoT networks, the device will be able to connect to them as well. It should be emphasized that data consumption on 2G, 3G and 4G networks is significantly higher, so it would be recommended to use this functionality in cases of special necessity.

Costs
IoT 1MB
IoT 100MB
Activation of IoT connection – free of charge
Activation of IoT connection – 5.00 €
Fixed monthly fee – 0.50 €/1MB
Fixed monthly fee – no
Fee for each extra MB – 0.05 €/1MB
When reaching the depreciation period (5 years) or spending the data amount included, the next step is activated – 100 MB / 5.00 €.
The client will be informed via a text message one month before the end of the data amount period or upon activation of the next step.
Fee for text message – 0.05 €/SMS
Fee for a text message – 0.05 €/SMS
Standard tariffs
are applied for data usage and text messages outside the EEA.

Note!
GPRS tariff discounts for corporate customers do not apply to users of IoT connection.
IoT connection is available for both private individuals and corporate entities for use in Latvia and abroad.
Before using LMT services, please read the data processing information provided by LMT. As a data controller LMT pays the utmost attention to these issues. Within the scope of the services provided by LMT we process the data only in the necessary amount and period that arises out of the substance of the service and the requirements of the applicable laws and regulations. Within the scope of the IoT connection, basic data, e.g. connection number etc. as well as electronic communications metadata, including traffic data – information related to the provision of electronic communications services – may be processed. The purpose of the data processing is to implement the selected service, including to ensure the related quality, payments and solving of the submitted issues, if any, as well as the implementation of the binding laws and regulations. The basis of the data processing is the requested LMT service and the implementation of the related laws and regulations. Such processing is the precondition for the execution of the transaction, and failure to provide data may fully or partially delay or interrupt the provision of the transaction. In respect to its data the LMT customer is entitled to exercise its rights specified in the laws and regulations. Find out more about the data protection implemented by LMT and the rights in the area of data processing in LMT Privacy Policy.
In order to provide the best possible customer experience and broader use of LMT services, during the use of services LMT may contact you (by phone, a text message, an e-mail or a web browser message) about the issues of administration and use of the service.
LMT indicates that the client is informed that available transmission technologies for the service (e.g., NB-IoT, LTE-M, 2G, 3G and 4G networks) may differ depending on the client's terminal equipment, the software used, location address of the terminal equipment and the network coverage of the respective time and place, furthermore some data transmission technologies may not allow use of specific network services or other related services, as well as switching between the transmission technologies, consequently LMT does not guarantee uninterrupted functioning of the equipment in any of the offered network standards.
The client is entitled to use the service abroad according to the terms and conditions of the LMT Service Agreement.
LMT is entitled to unilaterally withdraw from the agreement or unilaterally amend the terms and conditions of the agreement, by notifying the client in accordance with the procedure specified in the terms and conditions of the LMT Service Agreement.

* If you want to use only NB-IoT network, fill in an application form
HERE
to find out the coverage options at your address.
** Agreement is entered for an unlimited period without the term limit, but depreciation period of the data amount included is 5 years. Information on data consumption is available at My LMT.
All charges in €, excl. VAT.
*
Text a command, if you want to subscribe to the service for a specified fee already now. Information about
the right of wirhdrawal
(lv). In case of one-time purchase, the service is provided at once, without applying the right of withdrawal.